The Cinnamon Cafe in Windsor is a popular stop for cyclists and gives 10% off if you are in cycling gear.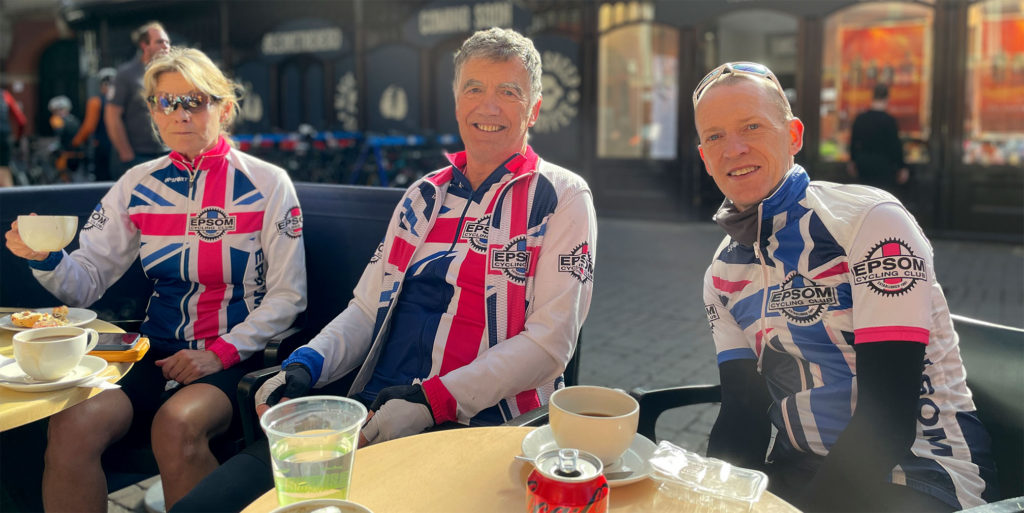 Its speciality is (huge) cinnamon buns but there is a wide range of other tasty treats and hot and cold drinks.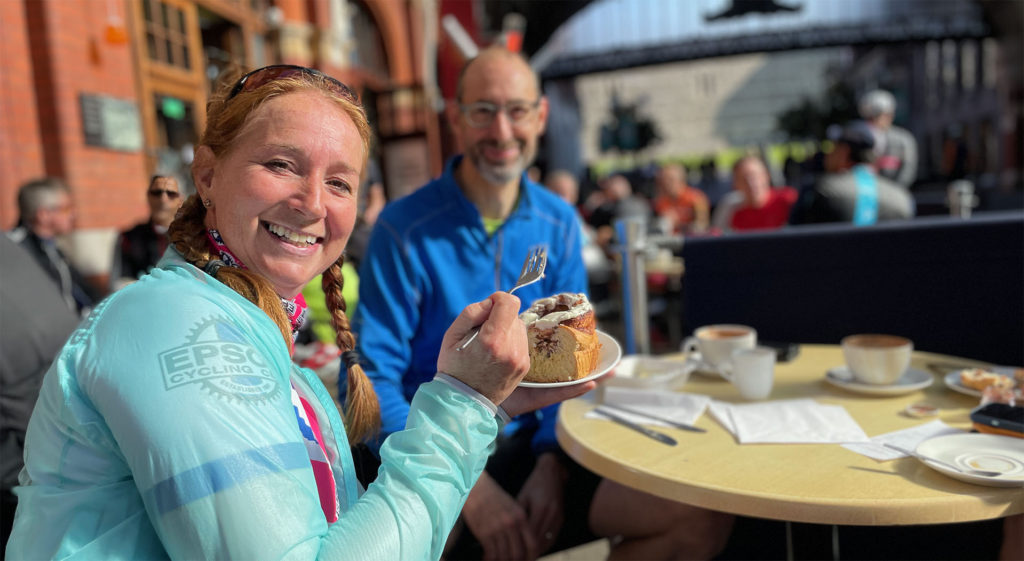 Because of it's location and the aforementioned Lycra Discount it does get very busy but there is usually plenty of seating either out front, inside or at the back where they also have space heaters and glove warmers for the colder months.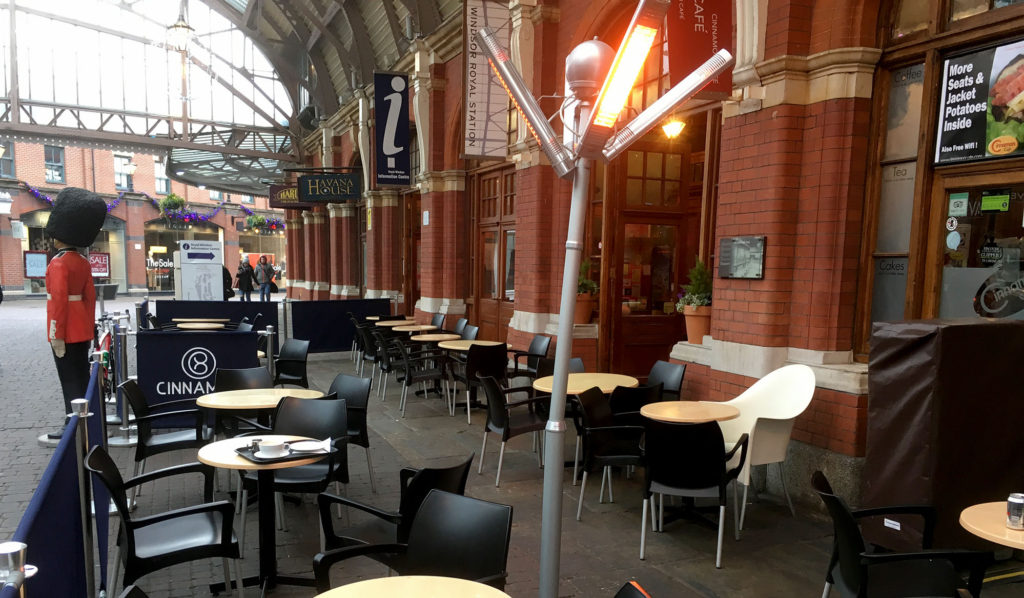 ---
Routes
There are many different routes to and from Windsor but they are mostly flat and as a result can be quite fast.
Long Route
This is a 67 mile route with less than 2000 ft in elevation.
NB: This ride usually starts from the golf course on Horton Lane rather thanWells Road
Get Strava route here
Get Garmin route here