Nestled in the picturesque village of Seale in the Surrey Hills to the west of Guildford is the Manor Farm Tea Room.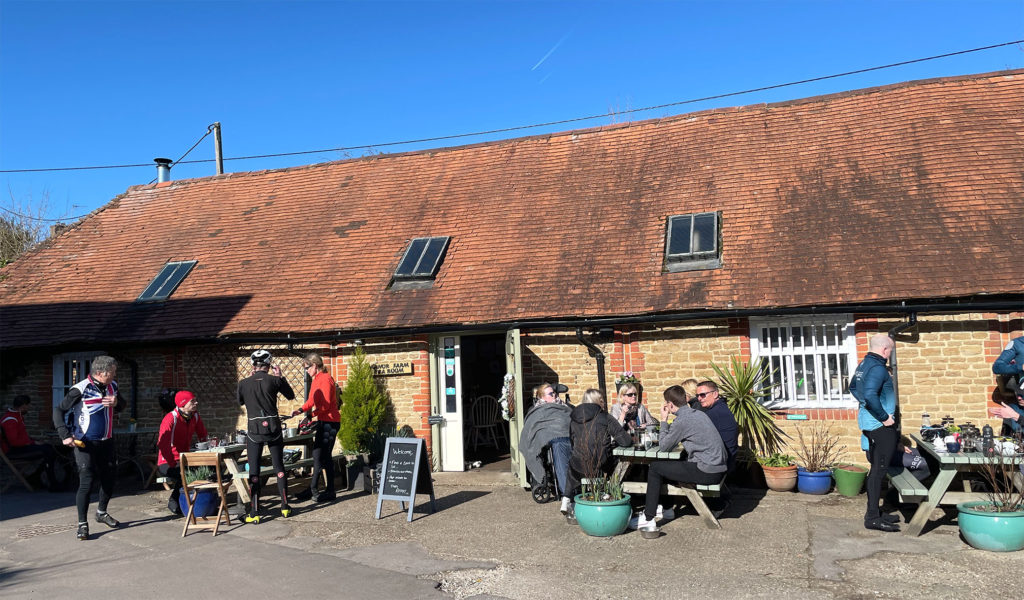 It's a really nice little tea room with indoor and outdoor spaces. Indoors there is wood burning stove to warm up on a winter's day and if it's full, outside they provide blankets and even hot water bottles.
There is a range of cakes, scones and hot food as well, apparently, as good coffee. Not being a coffee drinker I can't really comment myself.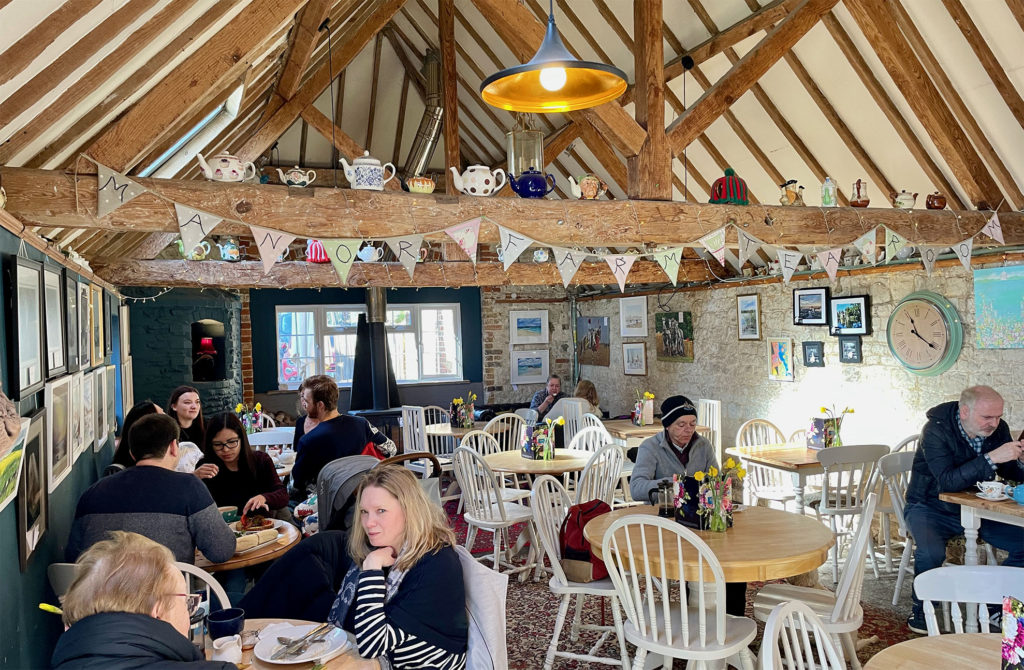 It's popular with and happy to cater for cyclists. There is a bike rack in the car-park.
As with all coffee stops there are many routes there and back but the route shown is about a 55 mile loop from Wells Road.
The only climb of note is Green Dene, the rest being flat/rolling. Mostly country roads and lanes though there are some stretches on bigger rural roads with opportunity for through and off drills should the group feel inclined.