The Milk Churn is a very popular and regularly visited stop. They have a good selection of cakes and are particularly known for their cheese on toast.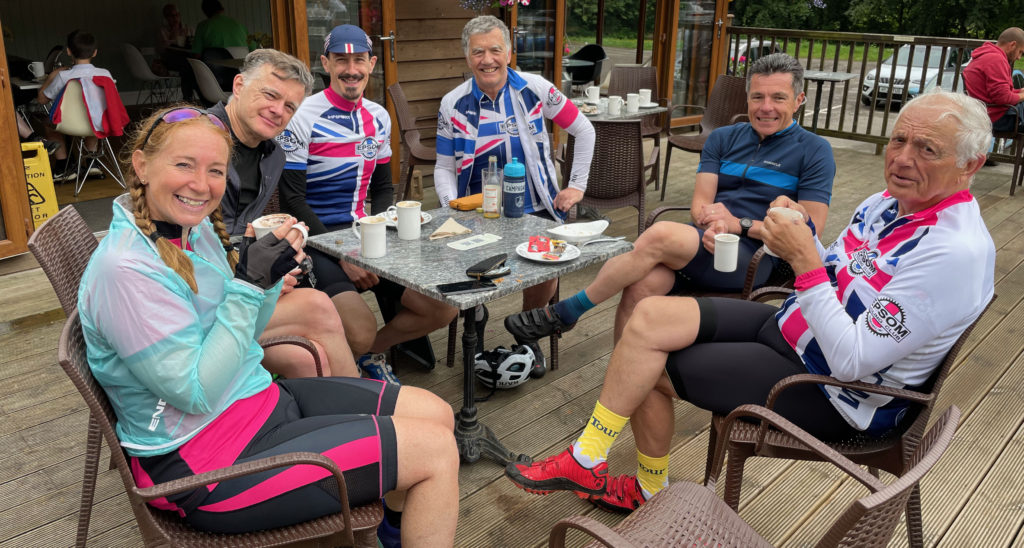 They have inside and outside seating and even though many cyclists stop there year round, there is usually always table space.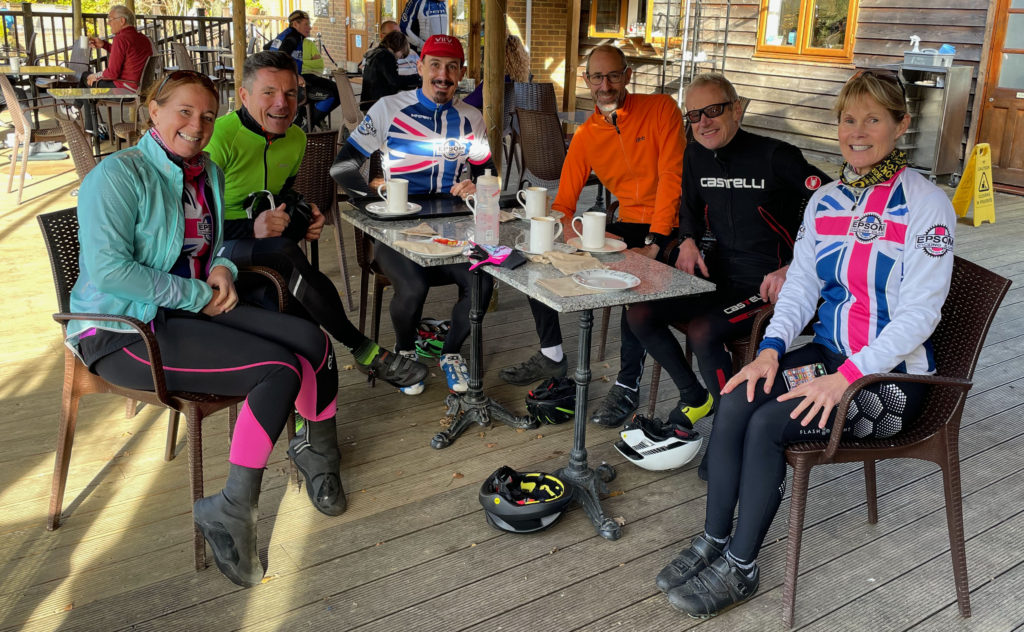 Routes
There are many different ways to get to The Milk Churn which vary in length and elevation but a loop from Epsom is normally around 50 miles.
Hilly route
This is a particularly lumpy route at over 4,000 feet taking in Ranmore, Abinger/Leith Hill on the way out but with a nice cruise down Mole Street. Returning over Pitch Hill, down through Shere, up Coombe Bottom, down Staple Lane and back via Cobham and Malden Rushett.
Get Strava route here – Hilly
Get Garmin route here – Hilly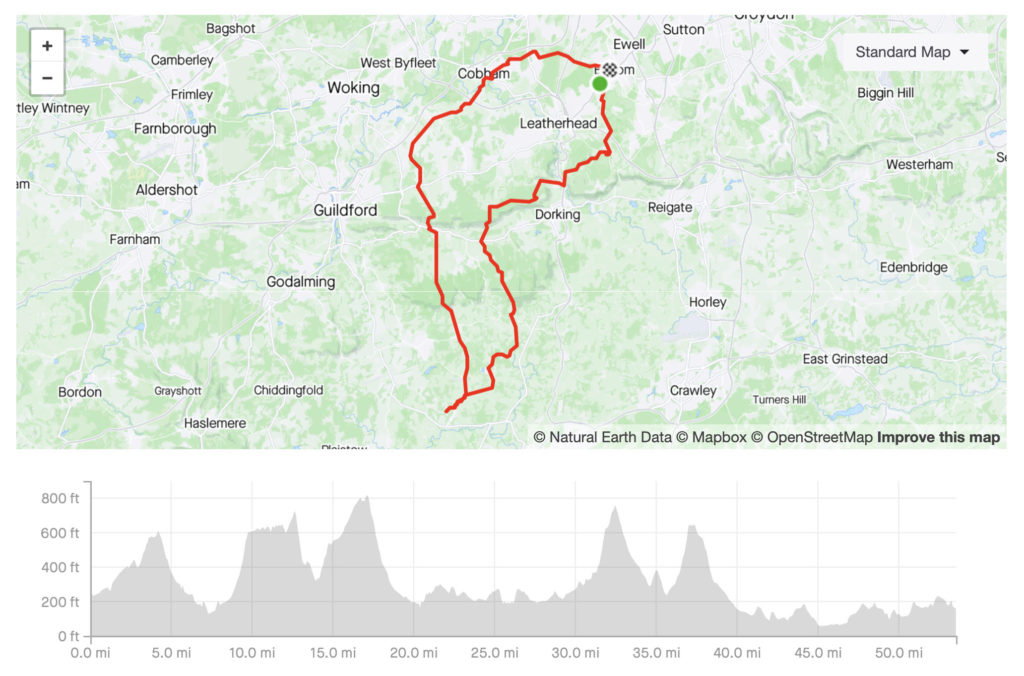 ---
Not so hilly route
This route has around 3000 ft elevation. It avoids the bigger hills but still has the nice run down Mole Street.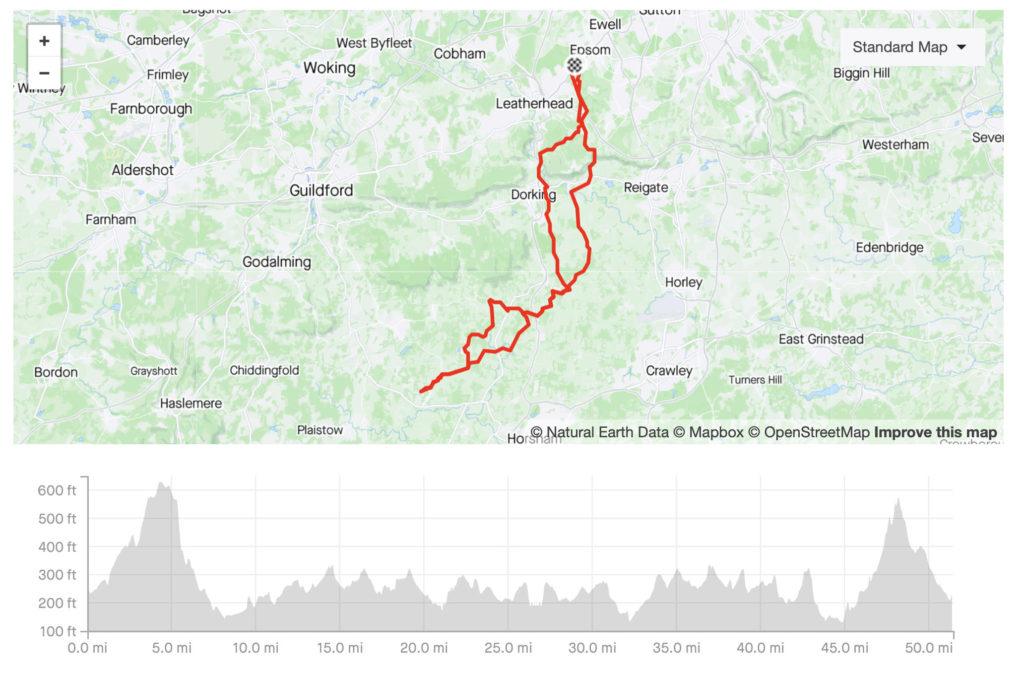 Get Strava route here – Not so hilly
Get Garmin route here – Not so hilly